visorcentral.com >> Stories >> Hardware
Buy Prism or Edge — get VisorPhone for $99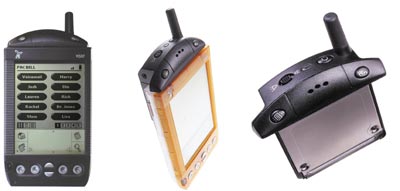 For a limited time, when you purchase a Visor Prism or Visor Edge you can buy a VisorPhone for only $99.

Service activation for the VisorPhone is required, and the VisorPhone must be purchased in the same transaction as the Visor Prism or Visor Edge.

Now this is a deal that is more in line with cellular providers! Considering that the VisorPhone comes with the $20 Blazer, the deal becomes even sweeter.

Copyright ©1999-2016 Smartphone Experts. All rights reserved : Terms of Use : Privacy Policy
VisorCentral is not not affiliated with or endorsed by Handspring Inc in any way.