visorcentral.com >> Stories >> Commentary
Handsprings to Learning
This year

Hromadka: Anything new planned for this year?

Watkins: When the fall semester 2001 begins, it is anticipated that at least two new academic offerings will be a part of program. The School of Art hopes to offer a color and design course using the Prism and the Xircom SpringPort Wireless Ethernet module with approximately 100 students. Also, the Sports Medicine option in the School of Health and Human Performance is likely to use the Visor within its athletic training program both for a course offering and in the clinical (on the field or court) setting.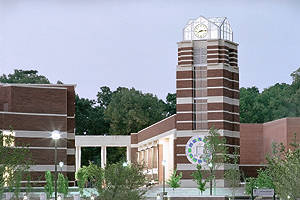 In addition to the above, Handspring, Inc. is partnering with East Carolina University and North Pitt High School in Bethel, NC in supporting a joint venture that will bring the Handspring Visor into the secondary school environment. Participating teachers will receive a Visor, Springboard modules and selected software designed to assist them with their teaching and administrative functions.
Academic content prepared by each course professor is accessed from an AvantGo server purchased through a partnership with Ericsson Communications and a project known as Online Wireless Learning Solutions (OWLS). The Handspring Visor and Springboard modules are being used by faculty and staff, as well as by students at the university. The East Carolina University Information Technology and Computer Systems unit provides training and technical support for the students in the Handsprings to Learning program and for faculty and staff. Web based support is also available.
The goal of the program is to discover just how well these small devices can serve as an academic tool. Periodic checks are being made during the semester and participating faculty are developing a list of "best practices" for use of the handheld computers in future courses.
Students & Faculty >>
Copyright ©1999-2016 Smartphone Experts. All rights reserved : Terms of Use : Privacy Policy
VisorCentral is not not affiliated with or endorsed by Handspring Inc in any way.